A coupling is a device that is used for connecting the two shafts with each other at the ends for the power transmitting purpose. The product doesn't normally allow shafts disconnections during the operation. There is torque limiting coupling that slip or disconnects when the torque limits are exceeded. The aim of couplings is to join the two different pieces of the rotating tool while permitting misalignment degree. By proper selection, maintenance and installation of couplings, the substantial savings can be made in reduced maintenance costs.
Full Coupling, Half Coupling, Full Coupling (Hex Body), Full Coupling (Round Body – TH), Full Coupling (Round Body – SW), SS 304 Coupling, SS 316 Coupling, Inconel Coupling, Titanium Coupling, Coupling Tube Fitting Leading Manufacturers.
OHP Fitting Solution is a prestigious industry that is dealing as a supplier, exporter, and manufacturer of quality of coupling. They are providing very much good quality of product that is manufactured using high quality of alloy that is sourced from reliable market vendors and as per raw material quality standards and industry norms. The production of it is done with the help of good quality of alloy along with refined technology and modern tools under the strict supervision of professional experts.
Full Coupling (Round Body - TH)
Full Coupling (Round Body - SW)
Half Coupling (Round Body - TH)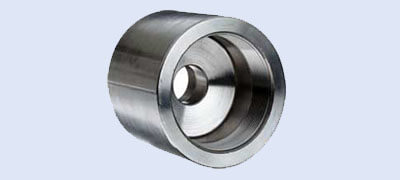 Half Coupling (Round Body - SW)