OHP Fitting Solution is introducing a vast range of pipe fitting equipment. We are in leading position in offering high-quality products. We manufacture Plug Reducer in various designations, standards, specifications and custom dimensions due to its high demand. These reducers are mainly used in the pipe fitting application to join pipes of small diameter to large diameters. These are best for pressurized application even in high temperatures.
UNS S30400 Plug Reducer, DIN 1.4301 Plug Reducer, Monel Plug Reducer, Stainless Steel 1.4401 Plug Reducer, SS S30403 Plug Reducer Fitting, SS 304 Plug Reducer, DIN 2.4816 Plug Reducer, UNS N04400 Plug Reducer, SS 316 Plug Reducer, Cupro Nickel Plug Reducer Leading Manufacturers.
We perform several tests on our products to meet the quality goals set by the customers. We are facilitated with quality testing labs and equipment to impart any faulty products from the lot. Only experienced professionals are engaged in the testing procedure for very best results. The tests we follow are a destructive test, nondestructive, hardness test, tensile test, mechanical test, positive material test, micro and macro test, and chemical test. Apart from impact tests following are the tests performed for materials reliability intergranular corrosion test, ultrasonic test, radiographic test, pitting corrosion test and visual inspection.
Tube Cap (Tube End Closure)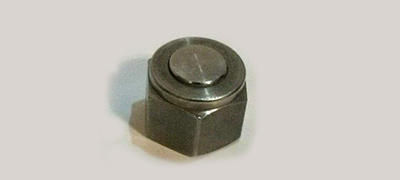 Tube Plug (Fitting End Closure)