In piping and plumbing, the nipple is fitting that is consisting of a short piece of pipe that is provided with a male thread at its ends for two other fitting connections. The nipple length is specified by its lengths with threads. OHP Fitting Solution is a global supplier that is offering a wide range of high quality of steel nipples that are used widely in the range of critical industrial applications and at elevated temperatures. The product to the esteem patrons are supplied at different standards and custom made specifications that vary in
standards, specifications, and dimensions at reasonable rates.
Hex Nipple, Pipe Nipple, Reducer Swage Nipple (Round Body – BW), Reducer Swage Nipple (Round Body – TH), SS 304 Nipple, SS 316 Nipple, Inconel Nipple, Titanium Nipple, Nipple Tube Fitting Leading Manufacturers.
At the well-equipped industry with the availability of the latest technology and all essential modern tools, the nipple is well produced. The fabrication of it is done under the guidance of professional experts that assures better production of the nipple. The used alloy is well tested before making in use. This is all assuring high quality of production of the product as per industry set norms.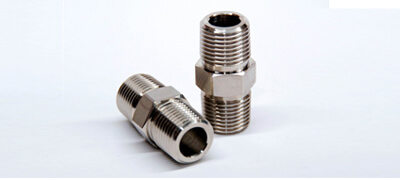 Reducer Swage Nipple (Round Body - BW)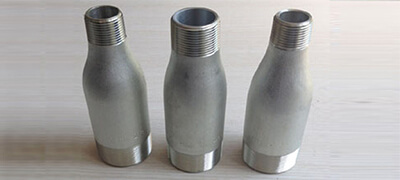 Reducer Swage Nipple (Round Body - TH)